Due to inclement weather today's BBB practice will be split MHS boys will practice @ MHS from 3:00 to 4:30.

Due to the rescheduling of the Region 3 GBB Tournament, the District 5 BBB Tournament dates have been adjusted to February 25th, 27th, 28th. If game times and locations should change due to weather, we will let you know ASAP. See updated bracket attached.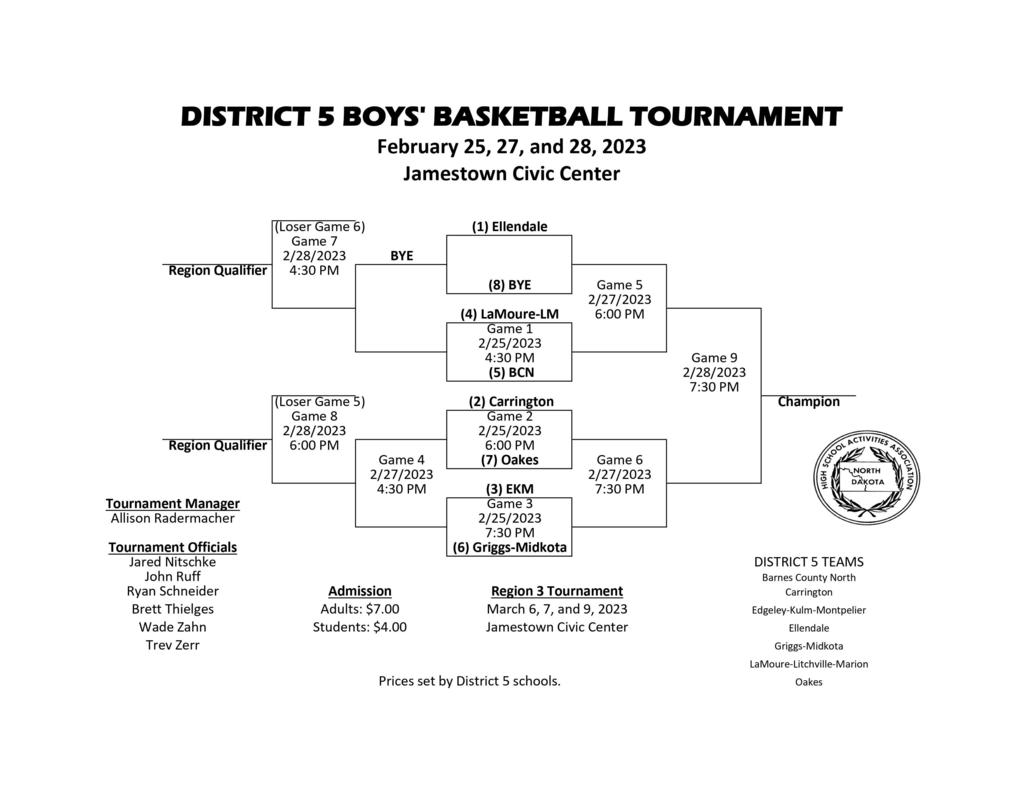 Due to inclement weather. The BBB district tournament has been changed to Saturday February 25th, Monday February 27th, and Tuesday February 28th. The updated bracket will be posted soon, please keep your eyes out for more updates.

Natural Resources Camp - see below for more information.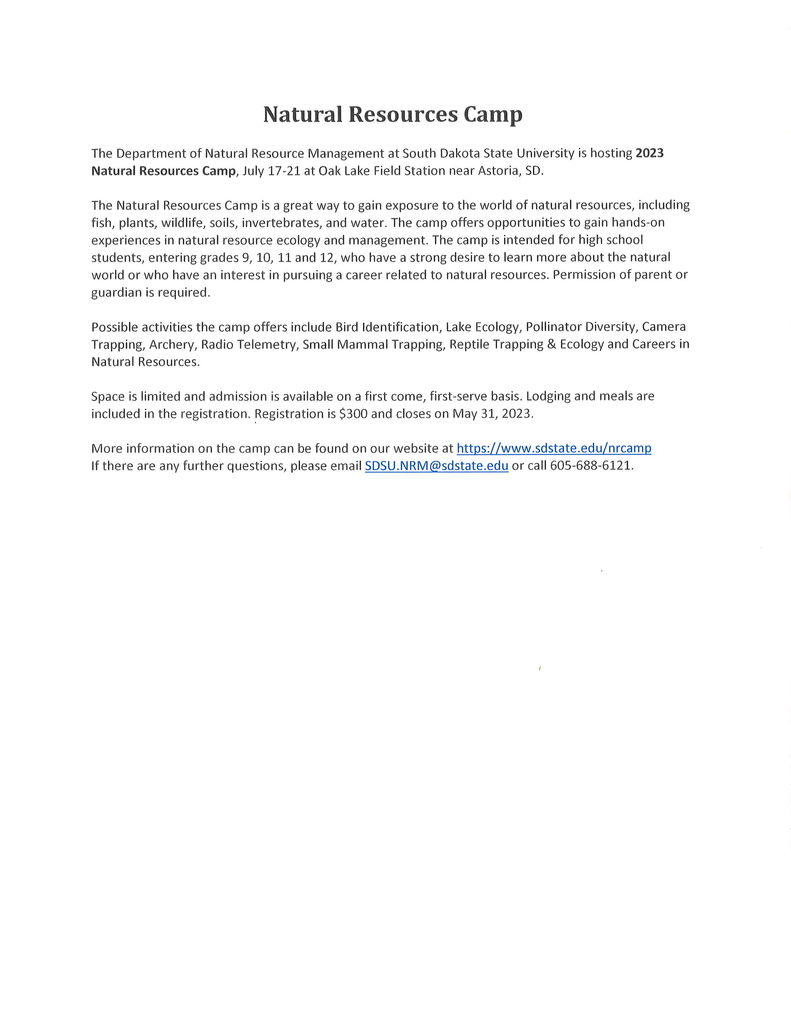 The Midkota Close Up group will be having their 3 on 3 Basketball Tournament this year on April 15 for girls and boys grades 3-9. See below for registration, rules and more information.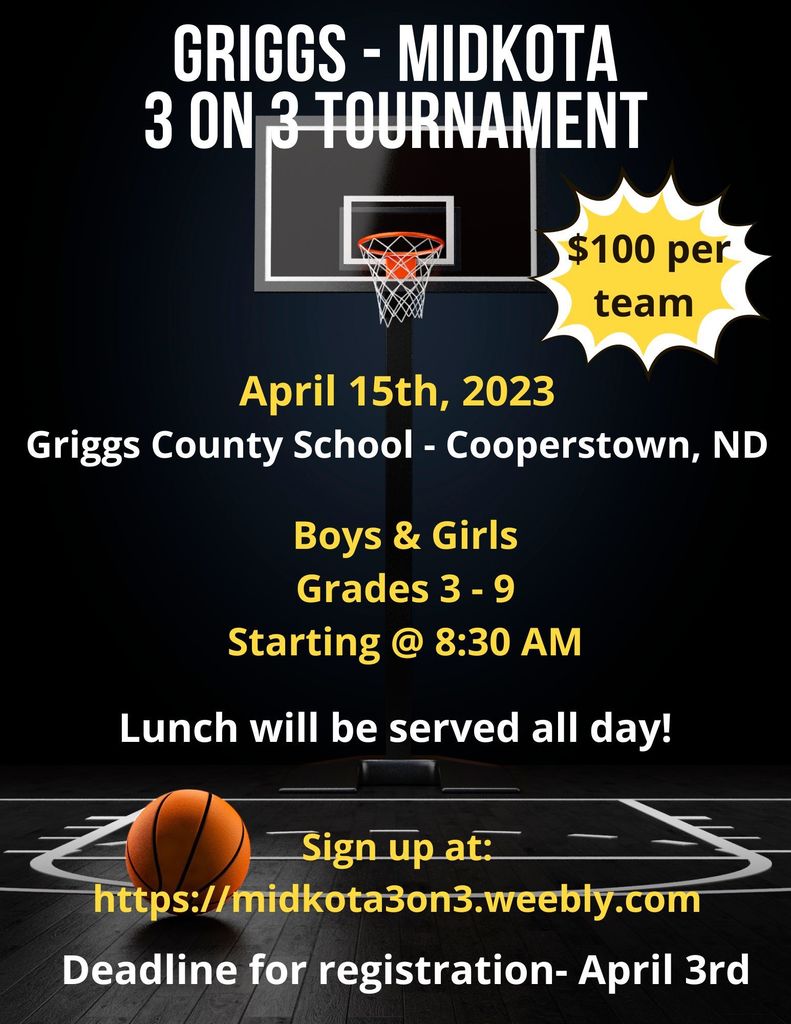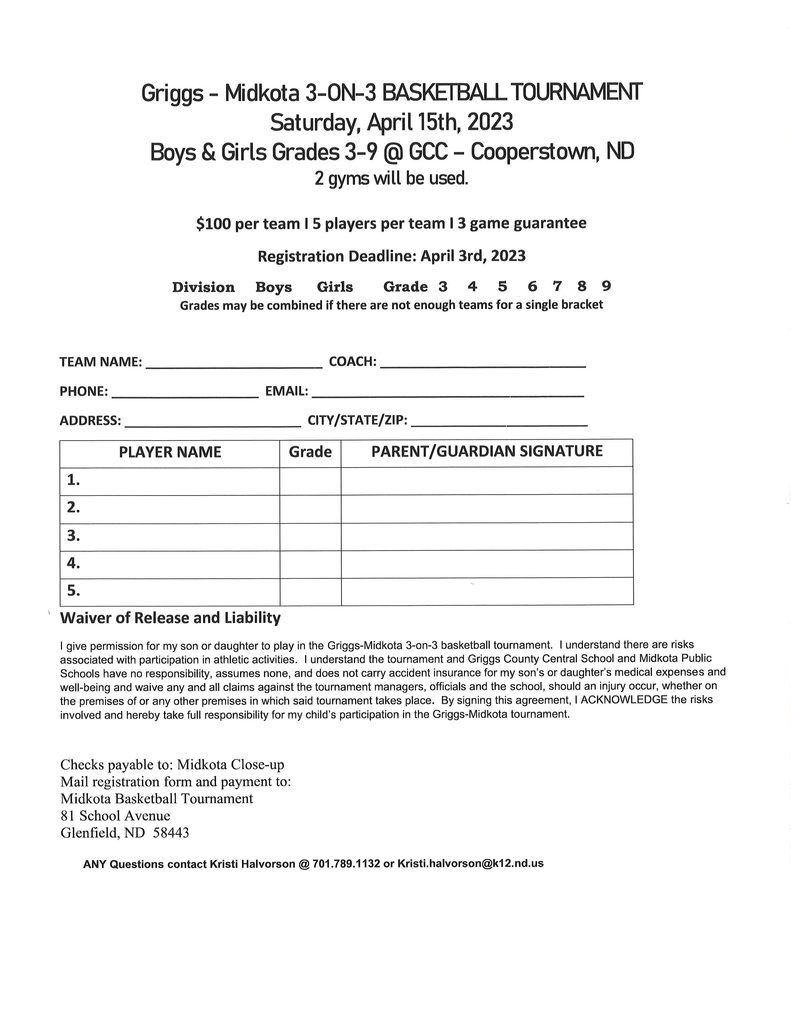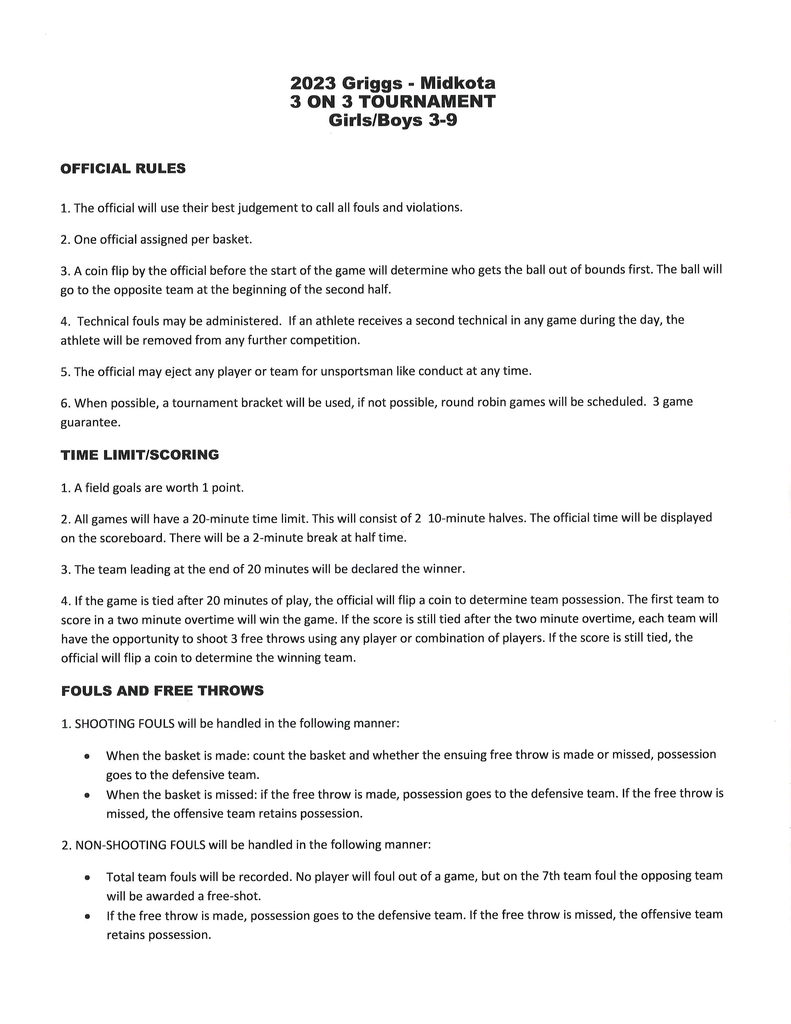 Sorry it's late, have a great rest of the week!

Good evening Midkota families, Midkota School and buses will run two hours late tomorrow, Tuesday, February 21. We anticipate many roads will need extra time to be cleared and would like our students and staff to travel in the daylight for added safety. Please be sure your students have proper winter gear with them for tomorrow's commute.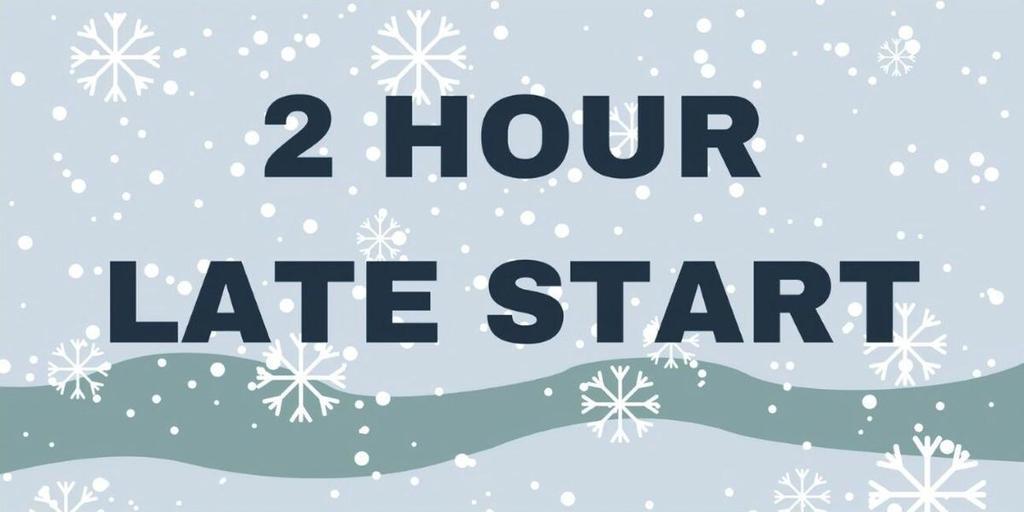 Due to deteriorating weather, there will not be BBB practice today.

The District 5 BBB Tournament gets under way next week Friday, February 24th at the Jamestown Civic Center. Our Titans will take the floor at 7:30pm Friday night against Edgeley/Kulm/Montpelier. Good luck!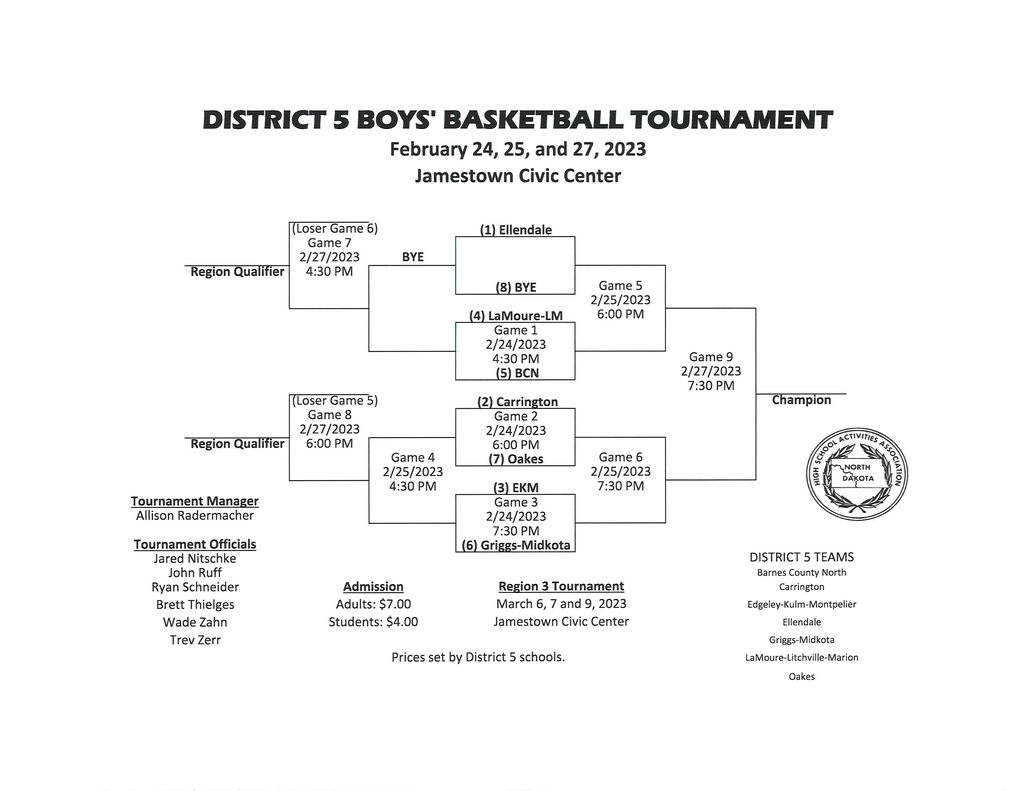 Mr. Anderson's High School Band is using every minute they have to prepare for contests and the Spring Concert. I was able to catch a couple pieces they were working on and it sounded very good. However, Mr. Anderson and the group were sure to talk through how they could tweak things to make them even better. We hear the band through the walls and with each passing day they sound better and better. Keep it up, Midkota band!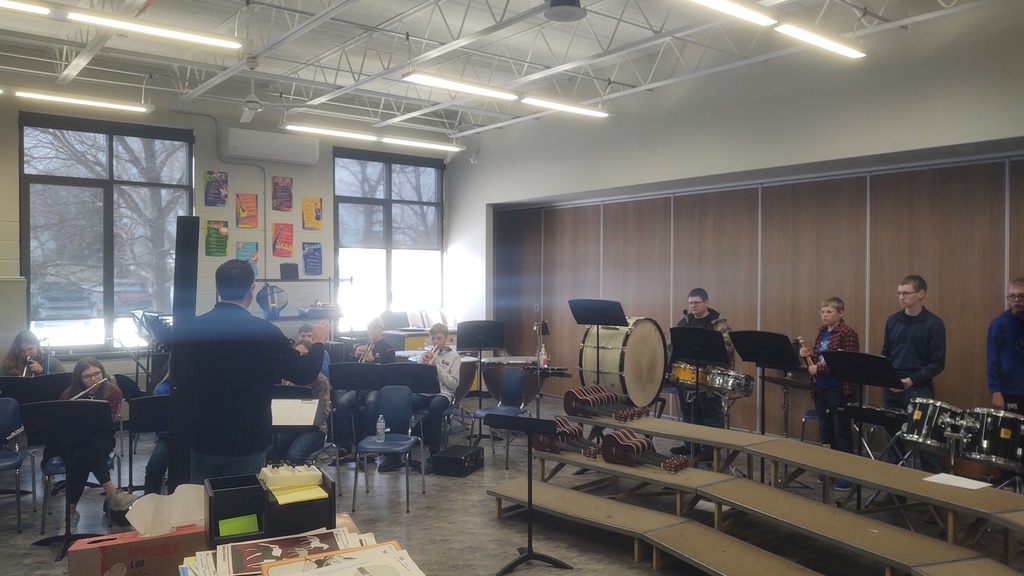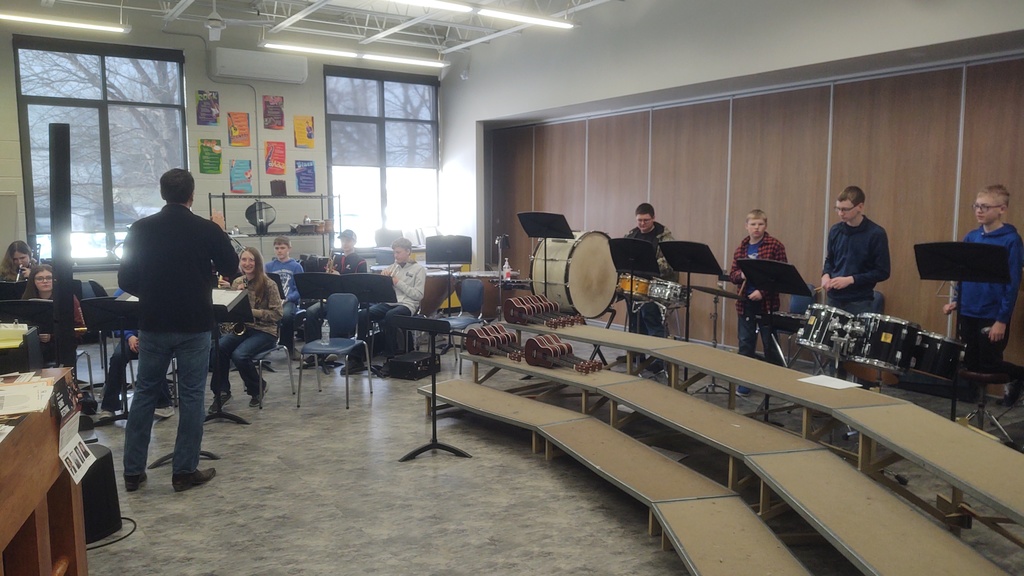 The North Dakota Association of Secondary School Principals is excited to announce that the 2022 North Dakota Academic All-State Teams have been selected. Two hundred two high school seniors were nominated by their school principal and competed for statewide honor in both Class A and B divisions. Student selection is based on grade-point averages, ACT or SAT scores, extracurricular activities, community involvement,and leadership qualities. Gold, Silver, and Bronze Team members will be awarded a certificate of merit by the North Dakota Association of Secondary School Principals. In addition, WDAY and Forum Communications will present a medallion to each team member during a televised "Parade of Academic Champions" at the Class A Basketball Tournament in Fargo on Friday, March 10, 2023, and the Class B Boys Basketball Tournament in Fargo on Friday, March 17, 2023. Certificates of Merit will be sent to Honorable Mention Team members from the North Dakota Association of Secondary School Principals. Midkota School is proud to announce their nominee, Abigail Dreher, was selected to the Honorable Mention for Class B. Congratulations to Abigail on this honor!

Check out what BSC has to offer in Oil and Gas Training!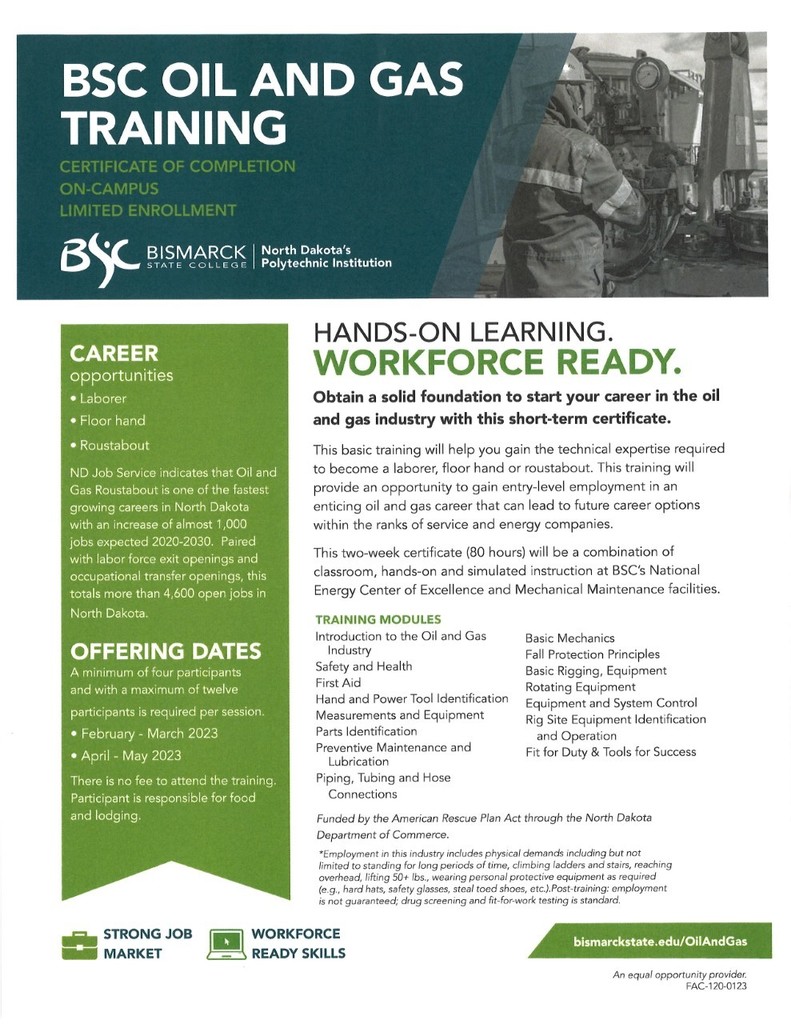 Quick reminder to any 3rd-6th grade students. You have a chance to participate in a basketball game @ halftime during our final home contest of the season @ GCC tomorrow 02/14. 3rd & 4th will play @ halftime of 8th grade game 5th & 6th will play @ halftime of Varsity

Have a great week, Midkota!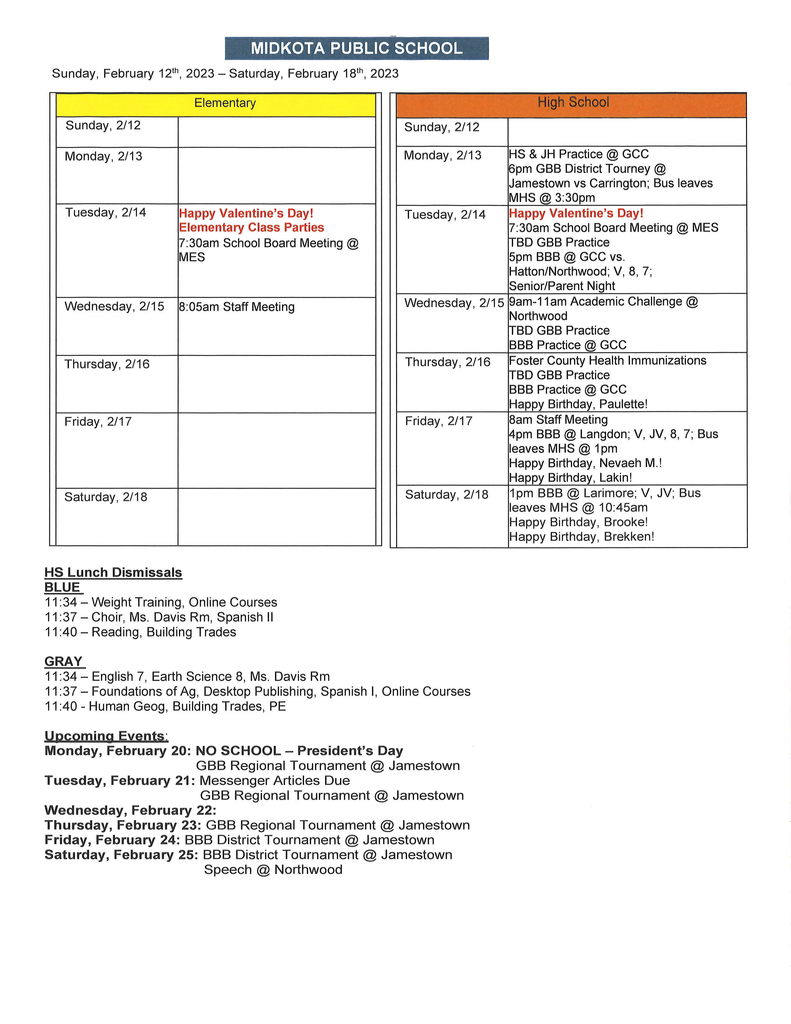 Congratulations to Midkota High School's January Mustangs of the Month! All three are very deserving of the honor.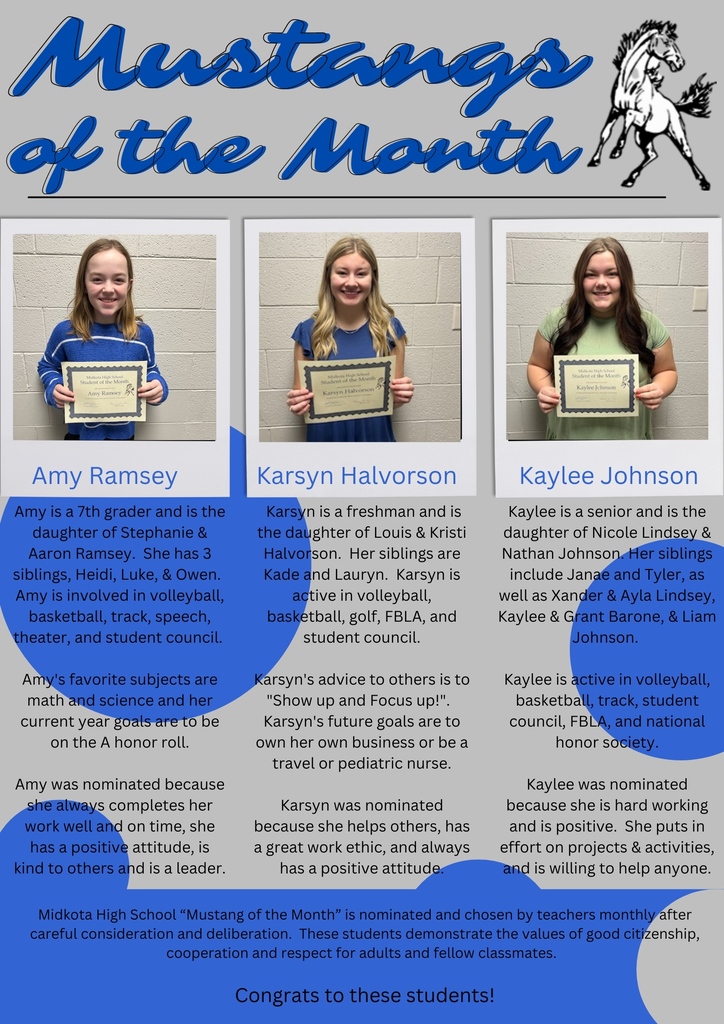 Alette Adrian, Haylie Spickler, and Amy Ramsey competed at the Beth Stokka Speech Invitational in Griggs County. Amy placed 7th over all in Extemporaneous Programmed Reading. Congrats on a job well done ladies!

GBB update 02/11 @ Jamestown vs BCN 4:30 start time. Leave GCC 2:15 MHS 2:45

BBB Schedule Update: The BBB games vs Hatton/Northwood at GCC have been rescheduled to February 14th. 7th grade will start at 5pm followed by 8th grade and Varsity. The JV game has been cancelled. Senior Night and Parents night for HS participants will take place following the 8th grade game.

JH BBB: The JH BBB game tomorrow, February 9th, in Glenfield will be a single 7th grade game @4:30. There will not be an 8th grade practice.

Support the Titan Girls!!!