Today, the elementary school held their annual Christmas Concert. It was a great program that concluded with a Christmas Play by grades 4-5-6. I wasn't able to make it to the band portion of the concert but heard that Mr. Hoeckle and his band students did an amazing job. Also, a huge shout-out must go to Ms. Sharon Hoyt for overseeing such wonderful performances by all our elementary students. It was a truly wonderful concert.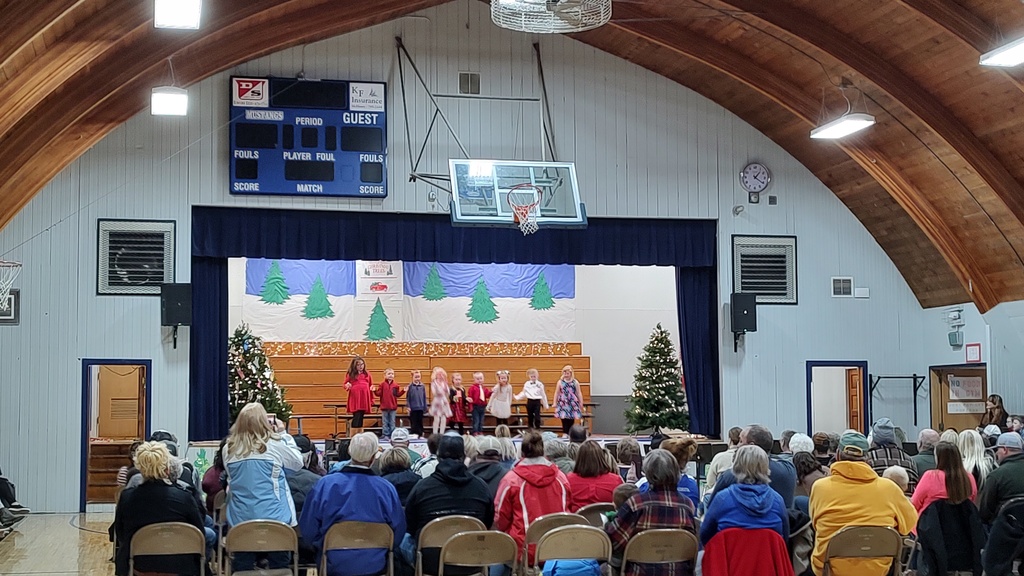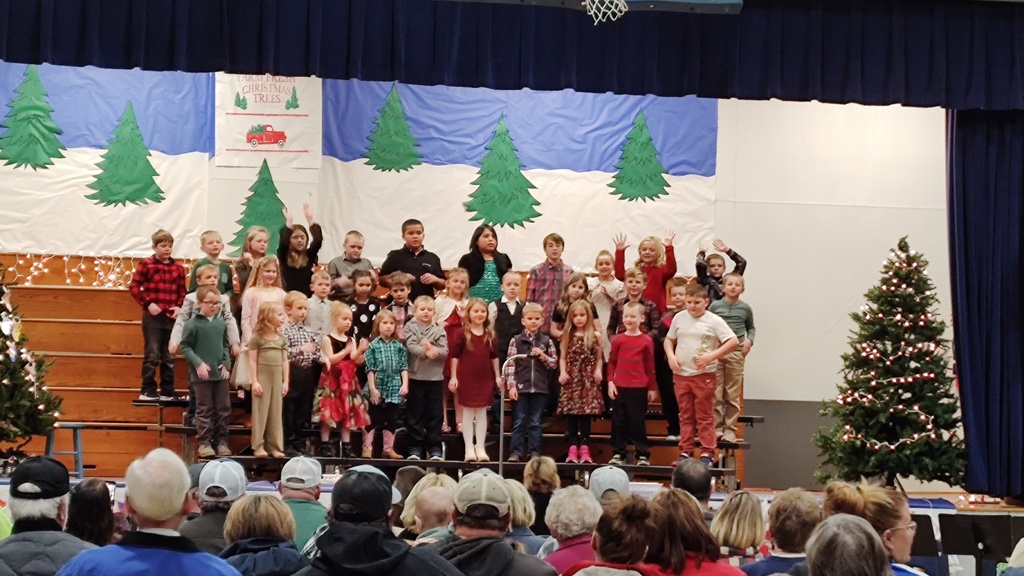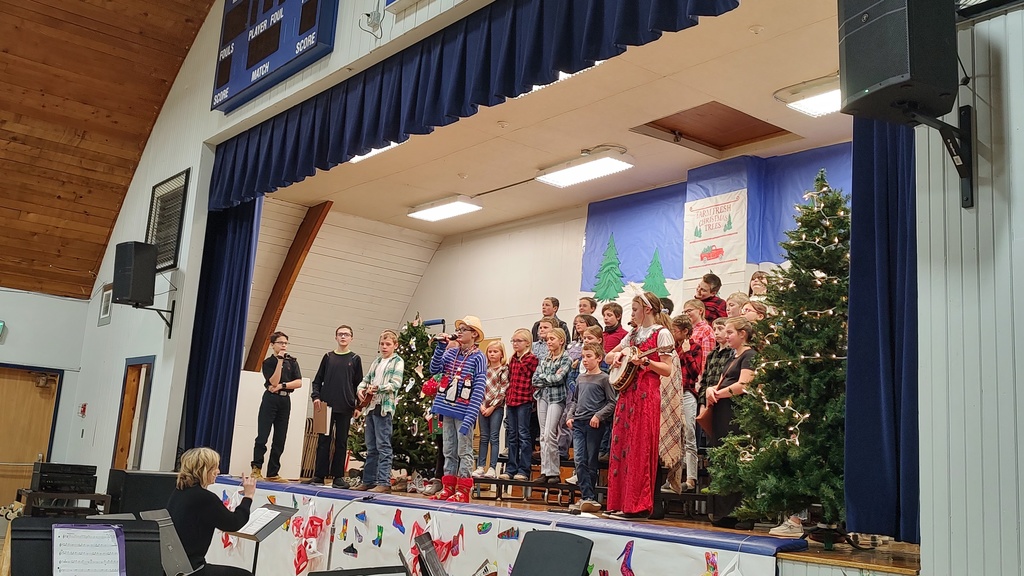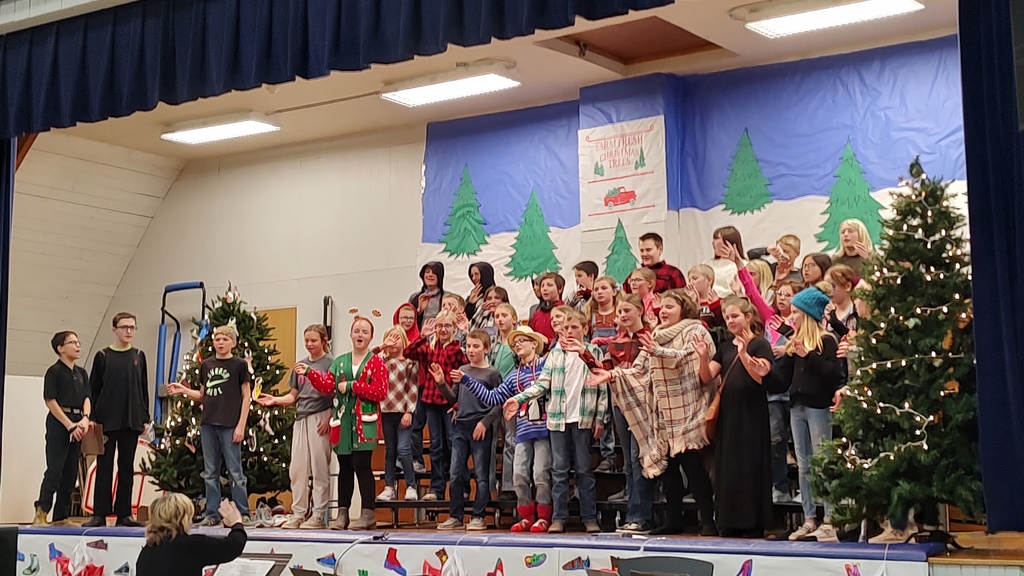 Due to weather-related practice cancellation, the following practices have been added: JH BBB December 7th (optional practice) 3:45-5:45 @GCC athletes will ride practice transportation. Saturday December 10th JH BBB (optional practice)- 10:00-11:30 @GCC- no transportation provided. These practices are not mandatory yet they help meet the 9-practice minimum. Please reach out to your coach with any questions.

Good morning Midkota families - this post is a friendly reminder that tomorrow, Wednesday, December 7 is a Tutoring Day and that school is not in regular session. Tutoring and time to work with teachings will be from 8:30am-12:00 at both the Elementary and High Schools. Transportation is available for those who may need it. Lunch will be provided for those here. It is a great time to get work done and get help from teachers while having minimal distractions. Please feel free to reach out to either school campus if you have any questions.

The Elementary Christmas program today, December 6, will be live-streamed on our Facebook page today beginning at 1 PM. Again we apologize for the inconvenience of a daytime program and hope that live streaming the event will allow anyone who may not be able to make it today to still watch.

Tomorrow Wednesday 12/07 HS GBB has been moved to MHS.

There was a typo in my previous message JH BBB pictures are rescheduled to Tuesday 12/06.

JH BBB have been rescheduled to tomorrow Tuesday 12/06.

Good morning Midkota families - This is a friendly reminder that the Elementary Christmas Concert is scheduled for tomorrow, Tuesday, December 6 at 1:00 pm at Midkota Elementary School in Binford. Feel free to contact the school if you have any questions.


Have a great week, Midkota!

Update to our GBB schedule Tuesday 12/06 JH start time will be moved to 4:30 with 5 Quarters of JH.

Update to our GBB schedule Tuesday 12/06 JH start time will be moved to 4:30 with 5 Quarters of JH.

The Midkota Elementary Christmas concert has been rescheduled for Tuesday, Dec. 6th at 1:00 in the afternoon. We apologize for the inconvenience of a daytime performance, but we were unable to make another evening work. Please stay safe and warm Midkota.

The Soup & Sandwich Supper that was scheduled for tonight before the elementary concert has also been cancelled. It will be rescheduled at a later date.

Good afternoon Midkota families, With the deteriorating visibility and unfavorable road conditions, school will dismissing at 2:00 this afternoon, Friday, December 2nd. Buses will also run at that time. After school activities will be canceled for this evening and the Elementary Christmas concert will be postponed. Please stay-tuned for a further update about when the Elementary concert will be rescheduled. Stay safe and have a good weekend.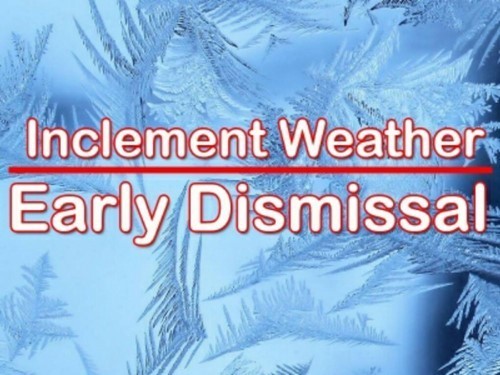 Scholarship message from Mrs. Brandt: North Dakota Association of Counties Scholarship The North Dakota Association of Counties (NDACo), through our affiliate, the Institute of Local Government (ILG) is pleased to announce that scholarships of approximately $2,000 (amount TBD) each will be awarded to children or grandchildren of county employees and appointed or elected county officials. To qualify, students must have a parent or grandparent currently employed by a county or serving as an elected or appointed official of a county. Full details of eligibility, including Frequently Asked questions can be found at
www.ndaco.org/scholarships
. For more information, contact: Jeff Eslinger ND Association of Counties 701-328-7332 If the above shortcut link does not work, paste the full URL into your browser:
https://www.ndaco.org/programs_and_services/institute-of-local-government-ilg/scholarships/

Midkota is Hiring! Midkota Public Schools has an opening for an Administrative Assistant at the high school campus in Glenfield. This position is for 10 months a year. Starting pay is commensurate to experience. Training will occur immediately. Benefits included NDPERS state pension contribution match, contribution towards health insurance, paid sick and personal leaves. Job duties will include (but are not limited to) answering phones, meeting and directing visitors, maintaining student records, maintaining the district calendar, recording attendance, maintaining food service records, submission of various reports throughout the year, communicating with the public, working with the Activities Director and Administration, and coordinating substitutes for staff. Requirements: High School Diploma or equivalent, friendly personality, excellent organizational skills and strong communication skills. Fluency with computers and Microsoft Office programs is desired. Employment Applications may be obtained at either Midkota School campus, online at
https://www.midkotaschools.k12.nd.us/
under MENU>>DOCUMENTS>>Staff Documents, or by calling 701-785-2126. They may be returned to either campus office or by email to
ryan.baron@k12.nd.us
. Questions may be directed to Superintendent Baron at 701-785-2126. Application deadline: Open until filled Midkota School District #7 is an Equal Opportunity Employer.


Foster County Public Health is sponsoring a Family Bingo Challenge open to all Midkota families! Included with this post is a Bingo card and submission instructions. Print out the card and cross off each item as you achieve it. Both the High School and Elementary School will have extra cards on hand. When your card is complete, either mail it back to Foster County or you can drop off at either school office and we will mail them for a chance to win some prizes! Return by December 21. Each time you complete an activity, you are increasing your child's protective factors and helping prevent behavioral health-related issues like drinking, drug use, depression and anxiety. Go for a BINGO...or, better yet, go for a BLACK OUT!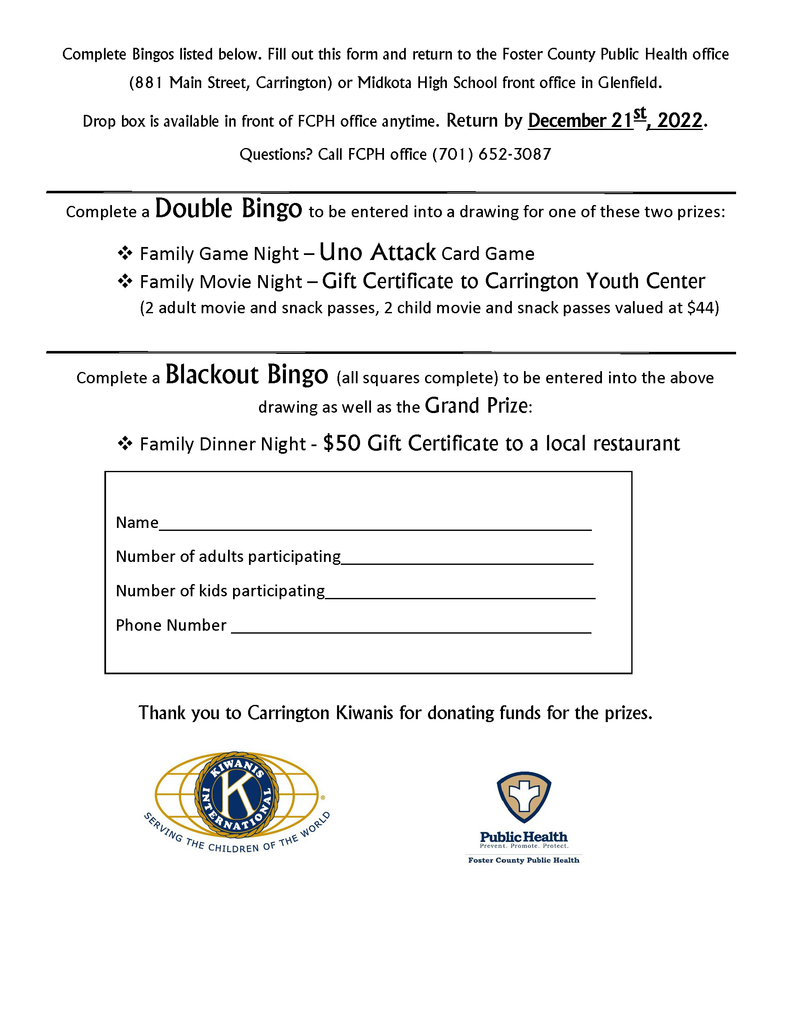 Tonight kicks off our Titan GBB season! We open the season tonight versus MPB with JH starting at 4:30 in Glenfield. Good luck Lady Titans!

JH BBB pictures are Friday 12/02. HS BBB pictures are Wednesday 12/07.